Bringing a Design Thinking approach to Talent Transformation
At Talent Reimagined we focus on reimagining and driving innovative solutions for our clients, and always asking ourselves how things could be done better. This post looks at the benefits of using a Design Thinking approach within a Talent Transformation to drive successful outcomes.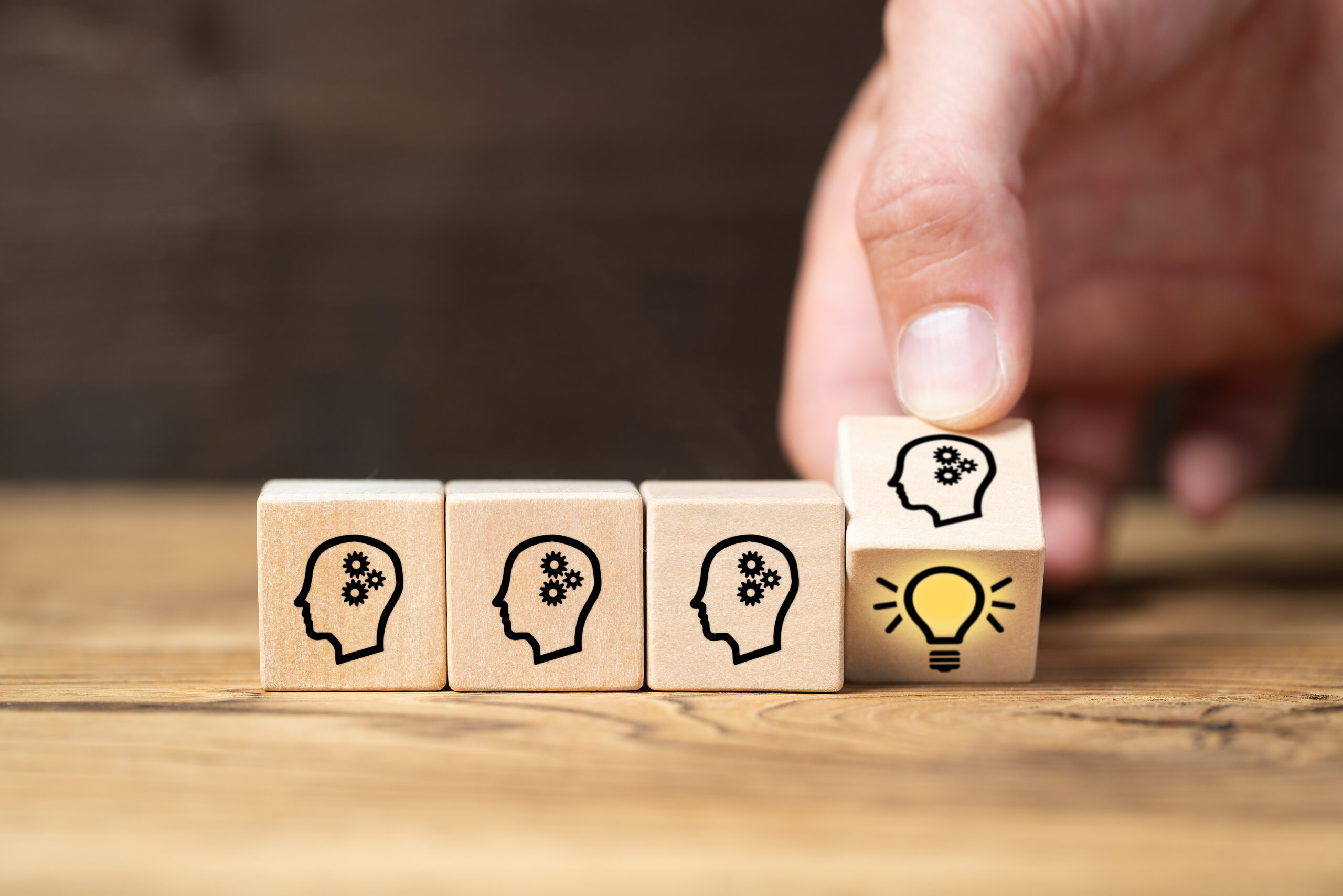 So, what is Design Thinking?
Design Thinking is an empathetic, human-centred approach to design which seeks holistic solutions, which aligns to our philosophy at Talent Reimagined.  It encourages innovation in a lean and agile way, and to refine, iterate and evaluate through prototypes.

Since its inception, multiple Design Thinking models have been developed – for examples see Stanford Design School (d.school) Design Thinking Bootleg, IDEO Human Centred Design Toolkit, and the Design Council's Double Diamond Framework.  All available Design Thinking models have key areas in common.  Firstly, they are all non-linear, iterative processes – it is not necessary to work through each stage in order and it is possible move back and forth between stages depending on needs – giving a flexible approach to support evolving ideas and solutions.  And secondly, they all focus on moving between divergent and convergent design phases.  For example, a divergent phase of generating a large amount of user research, followed by a convergent phase of synthesis of this rich seam of information to narrow down into key themes, insights and, from there, design opportunities.
Many prominent organisations use Design Thinking as a core part of their strategy, including Apple, PepsiCo, Lego and Airbnb.  For an interesting article about PepsiCo's Design Thinking journey click here.
How might we bring Design Thinking approaches into Talent Transformation?
Design Thinking is best suited to multi-dimensional problems with multiple causes, symptoms, stakeholders, and solutions.  In particular, problems that are constantly evolving – and with the speed of technology advancement, the changing talent landscape, and new paradigms presented by COVID – it is really relevant right now in Talent Acquisition.  Examples within the talent space could be 'How might we make ourselves more attractive to niche / future talent?', or 'How might we reduce our attrition?'.  These types of problem have many dimensions and most likely multiple dependencies and potential solutions.
However, the flexibility of Design Thinking is that elements of it could be applied to almost any piece of a Talent Transformation Program and drive enhanced outcomes.  For example, design and deployment of a new technology or the redesign of hiring processes.  Trialing Design Thinking approaches on a more distinct piece of work could be a great opportunity to test, refine and iterate your approach on a smaller scale – very much in the spirit of Design Thinking principles.
Let's look at an example of redesigning hiring processes with a Design Thinking approach.
Discover
The first phase is all about understanding your users – stepping into their shoes and seeing things through their eyes.  It is about more than data gathering, you should be ready to hear something new and be changed by it.  A similar idea is an approach called 'Genchi Genbutso' which is Japanese for 'Go and see for yourself' – click here for an interesting read if you would like to find out more.
Developing your knowledge and understanding of your users may be done via interviews or observation sessions, supplemented by desk-based research.  The goal here is to immerse yourself in the world of your users and empathise with their experience.  This means all users groups – the TA team, Hiring Mangers, Interviewers, Approvers, HR Business Partners – and of course candidates – ideally both successful and unsuccessful ones.  The more perspectives you have, the better chance of designing a solution that meets the needs of your users.  Design Thinking methodology recommends to design for extreme users – this will bring richer and more interesting opinions and provide fresh inspiration.  If you include and design for 'extreme' users, 'normal' users will be catered for.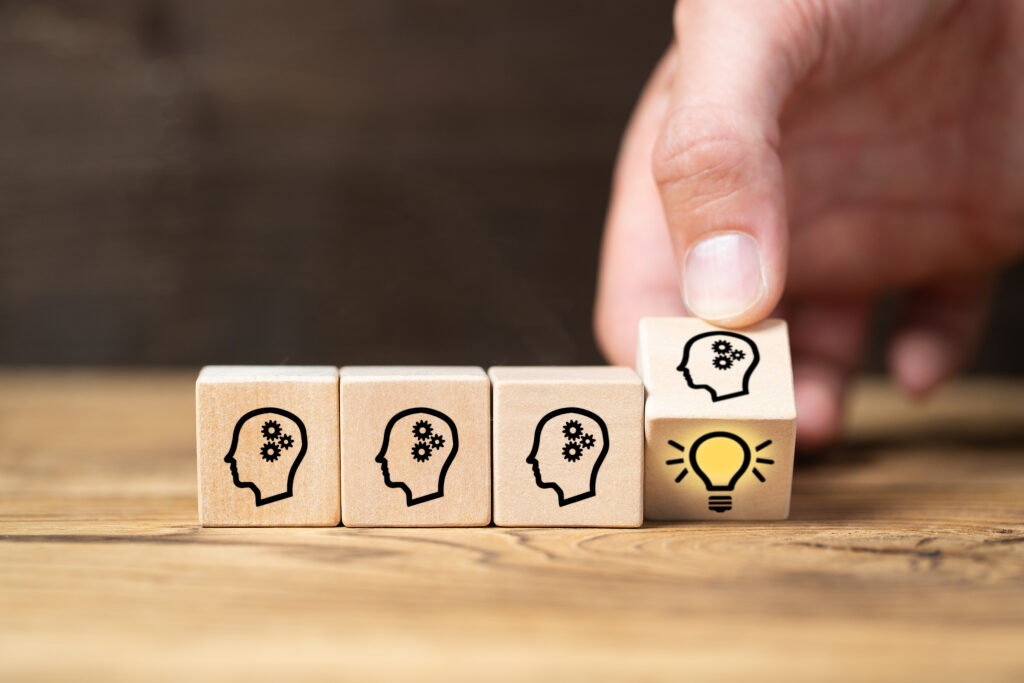 Define
You are now armed with a vast amount of user input that needs to be synthesised to drill down to key themes and insights, and from there, design opportunities.  This is best done with all your project team in a room with a whiteboard and packs of Post-it notes.  Which in today's world likely means a virtual room.  There are great online whiteboarding tools available now – for example, Miro, Lucidspark and Mural, all of which have both free and licensed offerings, and are continuously releasing new functionality to meet evolving customer needs.
So how to approach unpacking all those hours of user sessions and making sense the information gained?  Have each interviewer walk through a summary of each of their interviews and share the most important things they learned.  The group should practice active listening and ask questions.  Ask 'why' about aspects that seem intriguing and build on each other's contributions.  Identify emerging themes, highlight the most interesting and unexpected insights.  Note – an insight should make you sit up and think 'I never thought about it that way before'.  Tag and group Post-Its by theme to give clusters with rich opportunities for design (online tools such as LucidSpark and Miro can do this at the click of a button if you add tags as you go).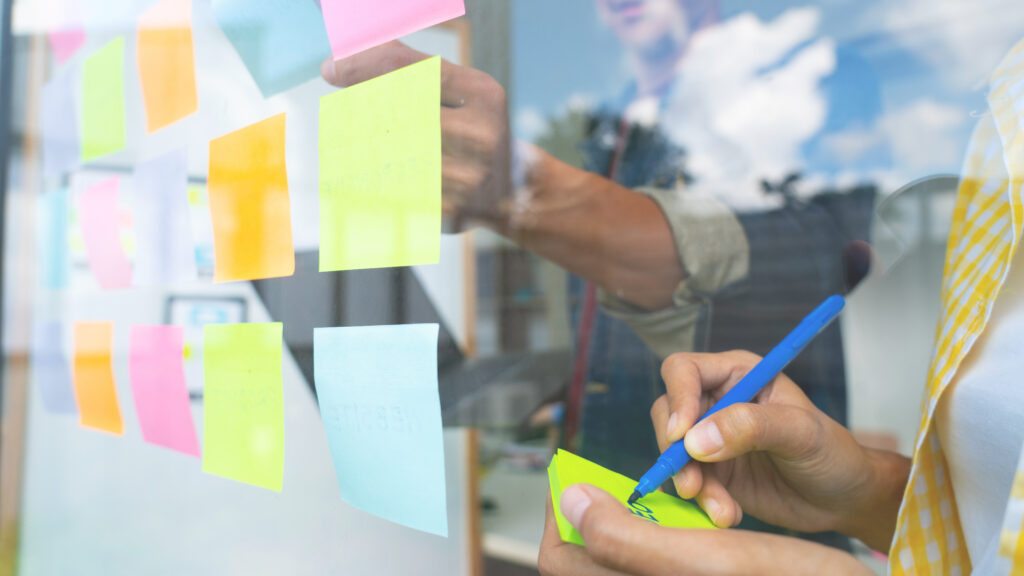 Develop
It is now possible to move into the second divergent phase of developing multiple design ideas. Within this the first step is to create Personas and User Journeys for each of your user groups – a great tool for visualisation and for keeping your users at the centre of your design process.  A Persona, or behavioural archetype, is a profile of an individual representing a specific group of users, highlighting their goals, motivations, frustrations and preferences.  For example, a job seeker Persona, or a Hiring Manager Persona.  Developing the Persona's User Journey enables you to visually chart their journey through your current process, highlighting their emotions, behaviours and pain points.  You can easily show the design opportunities which correlate to each of the 'low' points of your user's emotional experience.  The User Journey is a powerful way to bring to life the user experience and to tell their story as part of your change management strategy.
From here Design Thinking focusses on ideation – generating multiple possible ideas for the opportunities identified.  There are specific approaches focused on driving innovation, including Lateral Thinking and Random Entry.  The focus here is to generate as many ideas as possible for consideration as potential design solutions.  The best of these ideas can then be taken forward.  The best ideas are identified as those which are usable (the human element), viable (the commercial element) and feasible (the technical element).
Deliver
Here the best ideas are taken to refine, iterate, test and evaluate.  Firstly, through developing a prototype (for example a mock-up of proposed processes) and stress testing it with users.  This helps to align users around the proposed solution which will be invaluable when it comes to a successful change management strategy for deployment.  And then, if feasible, running a pilot to enable further feedback, refinement, and evaluation of outcomes before a broader roll out.  An important thing to remember is to determine how to evaluate the success of the pilot, and the broader roll out – it is key to identify metrics that use multiple data points, are measurable, and support the validation of the pilot.
What would be the benefits?
What benefits could be realised through taking this approach?  A more aligned solution that meets the needs of all user groups, not just some user groups.  As a result, better adoption, and engagement with the solution.  And a reduction in the risk of project failure and a quicker timeline to realising the return on investment which can be evidenced through the metrics developed during the project.
If you'd like more insights into Design Thinking, click here for a Harvard Business Review paper on Why Design Thinking works.
If you need support with Design Thinking around your Talent Transformation, we are here to help – [email protected]