Reimagining referrals
When ERIN App appeared on the market, it was maybe the first of its kind. It was by no means the first employee referral system, but its innovative style and rapid adoption are a testament to its mobile and employee first approach. Building off, and inspired by, the idea of a 30 second referral, their modern and easy to use interface hides a spine of automation that aids employees and administrators alike. Boosting the number of candidates hired through referrals in an efficient and effective way.

In a fiercely competitive industry, there is a need to not only attract the right talent, but to do so quickly and efficiently. This coupled with the industry's movement towards leaner and more agile talent acquisition teams, combined with cost constraints, has created a complicated landscape.
We at Talent Reimagined sought to craft a solution for our client that would simplify this landscape. We worked with them to define their needs and wants into 8 integral requirements, which would be key in reimaging their referral process. From scalability, to simplicity, to an uncompromisable need for a seamless integration with the recruiting technology. We knew we needed a solution that not only worked to effectively fill an open position, but one that would also create a simple, manageable system can seamlessly scale and flex alongside business growth and demand.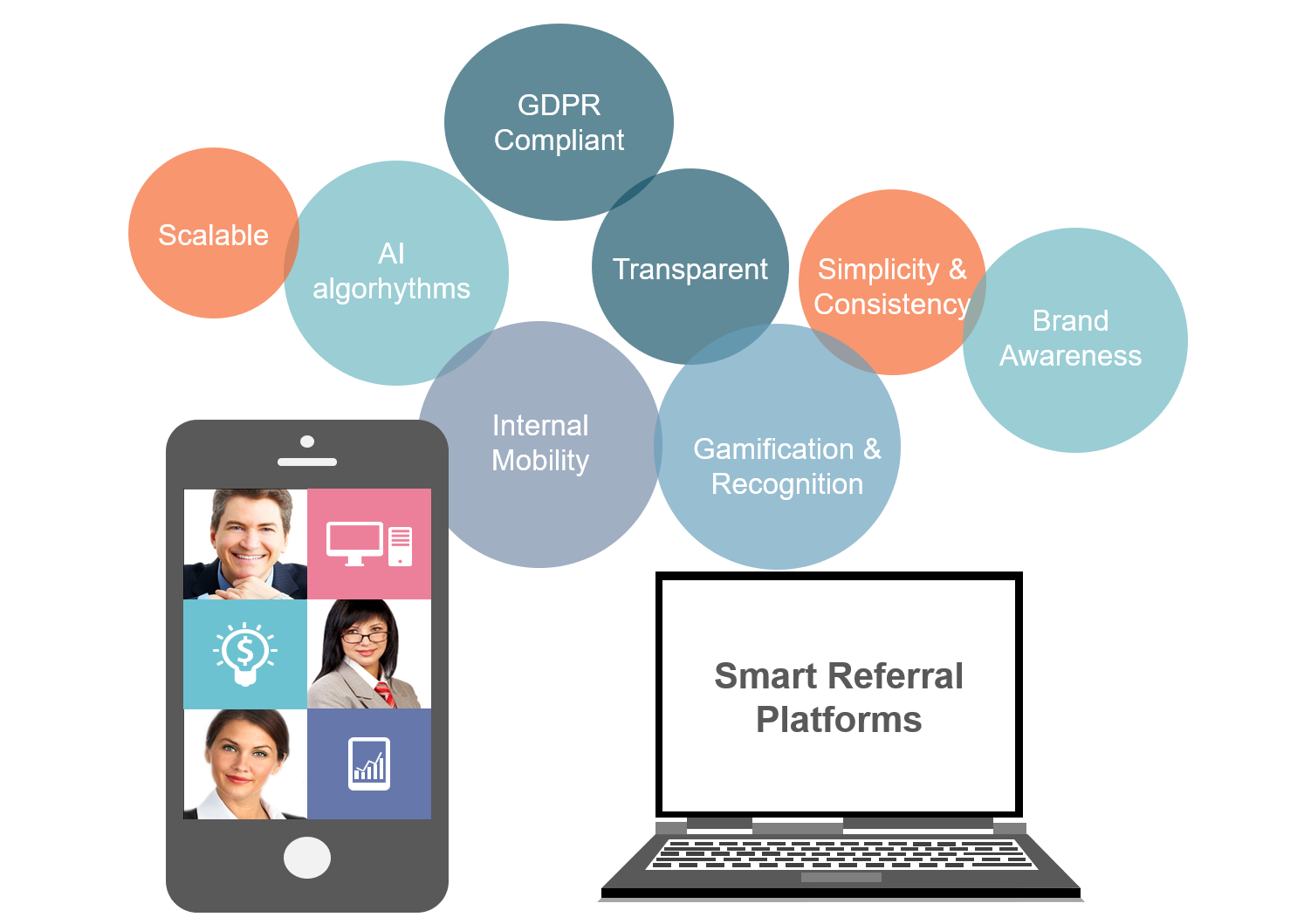 We approached 5 companies with these requirements, looking for a partner that fully matched the criteria we'd set forth, infusing this throughout their solution for the client. There was one that clearly came out on top. ERIN App. We saw a like-minded company. A company of reimagneers. One that had used the newest technology to innovate a process that had long grown stagnate. Acting with a transparency that all strong partnerships are built on, together we both acknowledged the incredible value of employee referrals in the talent acquisition process.
Employee referral programs are a unique and highly effective sourcing channel for organisations, often left untouched for extended periods or overlooked altogether. When crafted correctly, employee referral programs have the power to exponentially open an untapped potential talent pool. Uncovering candidates who were not necessarily on the market, but by recommendation of a current employee could be open to a change. Identifying this as an important cog in the overall talent acquisition process, it was clear that including ERIN App into our overarching Talent solutions would have an undeniable and instant impact.
We knew that we needed to create a 360-talent referral approach that would not only focus on finding the right candidates but also focus on creating an efficient and effective practice for each and every one of the processes stakeholders.
Quickly bringing ERIN App into our talent acquisition solution, we implemented it as an important jigsaw piece of the larger reimagining process.
When a role is published, employees more than likely already know who they are going to refer for it, be that a connection or themselves. We needed a way to showcase available roles, consistently but unobtrusively reminding them about the opportunity and ultimately giving them a meaningful way to refer candidates.
Taking advantage of ERIN App's flexibility to custom design, we worked together to create a bespoke user design that mirrored the clients requirements and engaged employees with a fluid and comfortable user experience. Staying true to the idea of 30 second referrals, we made it possible for employees to refer candidates quickly and easily, avoiding the tedious 'paperwork' that marked one of the biggest obstacles in employee referrals. It also created an easily accessible housing for all potential roles, allowing transparency to current employees and encouraging job mobility from within the company.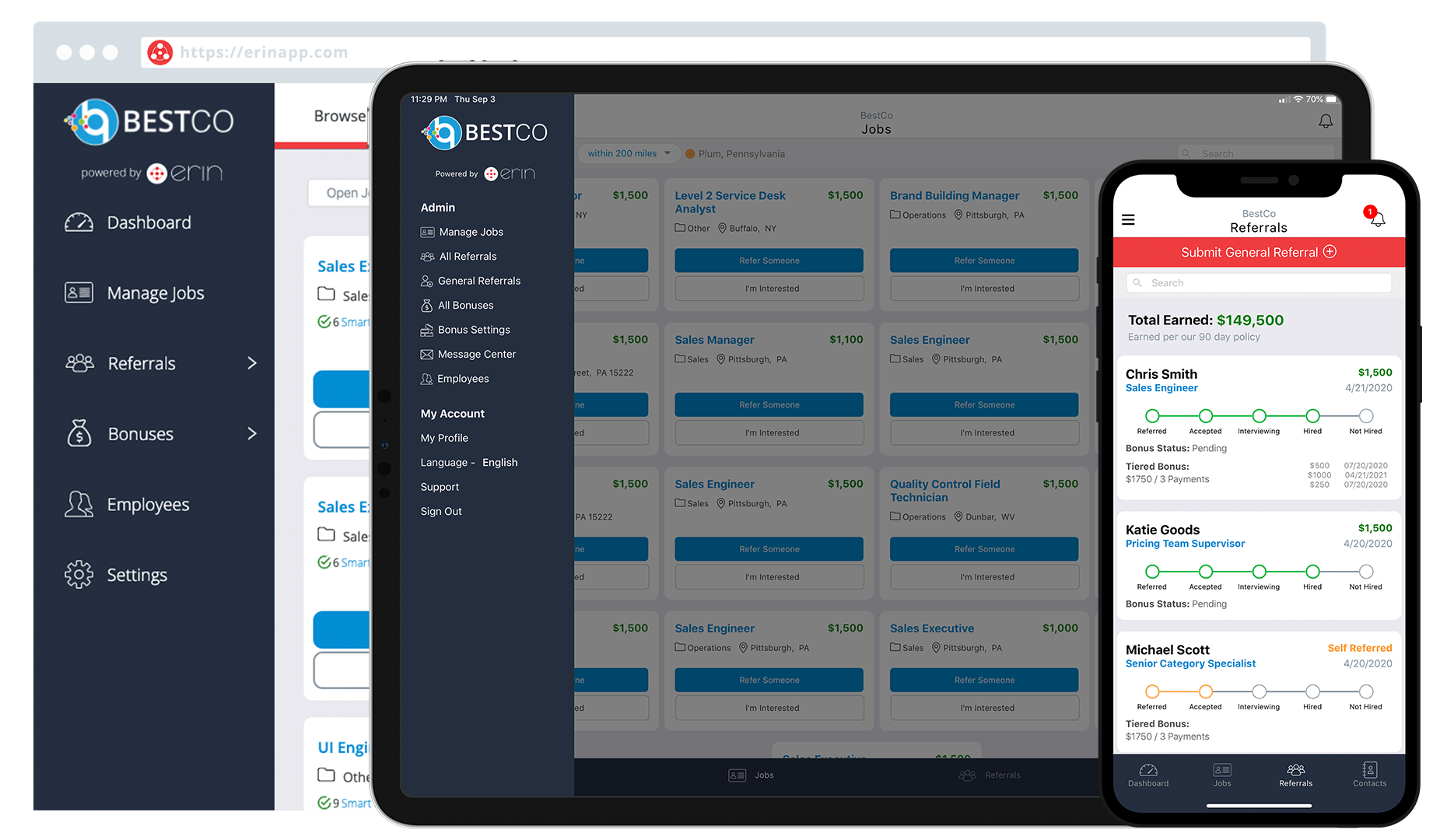 In the position of overseeing the larger process, with our unique insight we were able to add in the seamless automation of ERIN App within the larger talent acquisition system. This allows users and administrators alike to focus on the human aspects of talent acquisition, using the integrated process not as another thing to manage, but a vital tool to support them in achieving their recruitment outcomes.
ERIN App brings a low cost, high impact element to the overall talent process. Allowing for minimum time investment for maximum return. Working together, and acting as Talent specialists we were able to take what had been a predominantly USA focused solution and implement this seamlessly within international clients. Using the innovative technology and pairing that with our big picture thinking and specialist knowledge, we managed to conquer any technical issues that arose, never sacrificing on bringing this integral part of the talent solution to life for our client.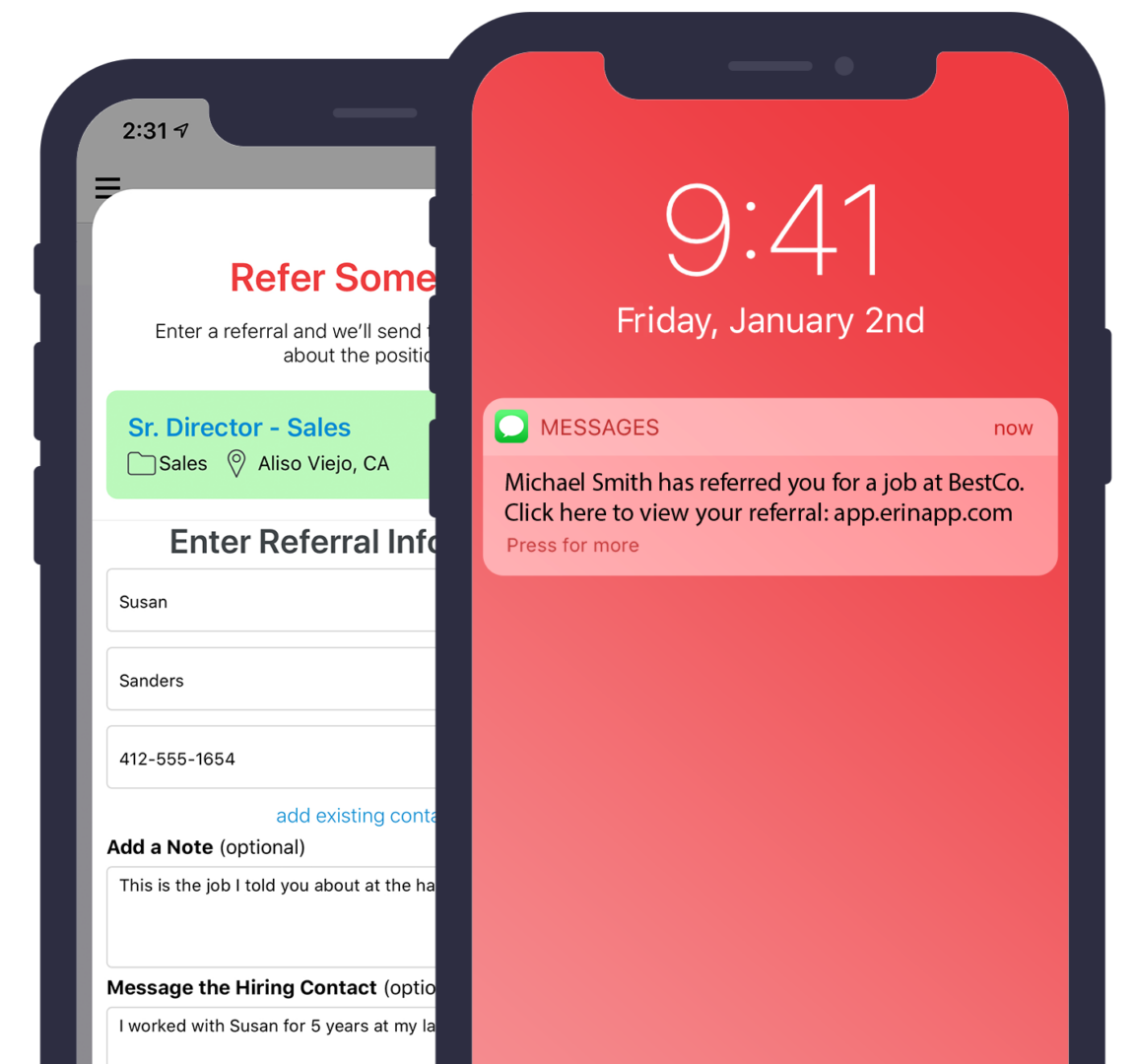 Although this is only a part of the Talent acquisition solution, once implemented the key outcomes are clear, and can be felt not only throughout the Talent team but throughout the entire organisation.
It allows every employee to become a recruiter. To become brand ambassadors talking and sharing authentically about their employer to their network and in close circles. This in turn leads to a greater sense of company pride, and to more employee referrals as they search to share this pride with their network.
Apart from the overall cost saving that comes from hiring via increasing employee referrals, with costs in other recruitment tools decreasing dramatically, there is a more important outcome. With decreased administration, and increased candidates, talent teams can finally focus on bringing back the human aspect of their role, finding the best people to help their company grow.
How can I be a Reimagineer?
Everybody gets comfortable, and it's easy to stay that way. But it also means that it's easy to miss opportunities. Opportunities to reimagine, to rebuild and to restart in new ways. To accomplish the outcomes that we're all working towards, and to accomplish ones that we didn't even know we had yet.
The simple answer? To be a reimagneer is to think differently. To ask questions. to look at the way things have always been done and ask:
Why are we doing things this way?
How can we do it better?
How can I make it better?